[Majestouch for gamers now available!]

¡¡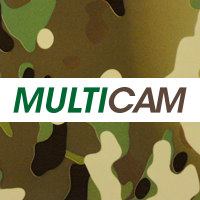 Finished in popular camouflage pattern, Multicam, for making games come alive in your room!


Water transfer printing method is being used to apply the pattern on the keyboard.
This sedate, but outstanding, design is also suited to everyday use.


Lock/Num/Caps/Scroll indications around LED have been omitted.


This Multicam comes with media functions such and you can adjust the volume of music and you can stop and play.


** Multicam is one of the newest sophisticated universal camouflage patterns.


A number of military forces are adopting the pattern for its high functionality.
¡¡
MultiCam Featured in the official Call of Duty: Modern Warfare 3 live action trailer!!

¡¡
[Not only appearance but also basic functions have improved!]

¡¡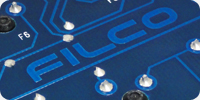 Double layers is adopted for a new board. Through a hole of each switch has been firmly soldered.
With this, it can release any excess load or vibration that you make when you type in to a board not only to a metal plate inside.


It enables you to enjoy a better typing feel!
We also brought the rate of its data transfer for PC to the highest which provides you faster response.


This function as well as N-key rollover meet for the professional gamers.
[Polling Rate 1000Hz / Reporting Rate 1ms]

¡¡
[You can choose from 6 kinds to match your preference]

We have 3 keys available for you to choose, Blue / Brown / Black and you can also choose 104 full size or 87 Ten-keyless version for your scene.


A long key stroke of 4mm and the contact point at 2mm between the key strokes.

Cherry MX Blue Switch :
Known as tactile feel. You can enjoy clicking with an audible click and a tactile feel. The key switch has gold plated contacts which make the contact even with a small force once it is typed. It has a characteristics that makes mechanical clicking sounds. A long key stroke of 4mm and the contact point at 2mm between the key strokes.


[A true N-key rollover]

It is the functionality by which all the typed keys are recognized on the PC,
evenwhen many keys are typed simulteneously.
All the keys typed simulteneously are recognized on the PS/2.
(Limited to 6 keys typed simulteneously for the USB due to the specifications of USB.)
A completely dedicated electronic circuitry to this model !
On our models a diode is soldered on the printed circuit for every key switch to prevent from countercurrency.


[Compatiblity with USB and PS/2]

A USB cable is connected to the keyboard. Plug&Play is available on each Windows system.
A PS/2 interface is also available to use the PS/2 Conversion Adapter included in the package


US ASCII Key Arrangement


** Lock/Num/Caps/Scroll indications around LED have been omitted.
** Windows key on the very bottom left side has been replaced with Fn key. Refer the layout for details.