Introduction

The MCR120-QP (Quiet Power) series radiators are heavy-duty liquid-to-air heat exchanger designed to be used with 120mm class fans, and specifically engineered for high-end liquid cooled Personal Computers.

The Quiet Power technology is the result of months of research and development focused on optimizing thermal performance and audible noise characteristics with low to medium airflow types of fans.

The MCR120 -QP heat exchangers have been engineered to meet today's PC industry highest thermal loads, quality standards, and low noise requirements at competitive prices.

Two form factor versions are available:


The MCR120-QP features threaded hubs, compatible with 1/4" NPSM, BSPP, and G1/4 fitting (1/4" thread to 1/4", 3/8 or

The MCR120-QP Res features built-in 3/8" barbs, and an integrated reservoir sufficient for years of operations without coolant refills.

New! The MCR120-QP Stackable: using the "classic" body, the upper plenums feature two inlet and outlet ports opposite to each other, thus allowing to stack radiators together. This the perfect upgrade for existing owners of MRC120-QP radiators in search of Extreme performance. Key to the feasibility of this series, we also developped the ultra-short 1/2" barbs that are necessary to link the radiators. Four of these fittings are included with the MCR120-QP-STACK.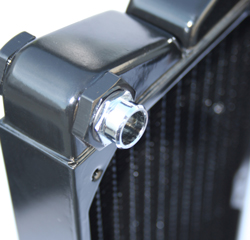 The new 1-4"BSPP to 1/2" Barb Short fitting enables the linking of two radiators with a 120mm fan in between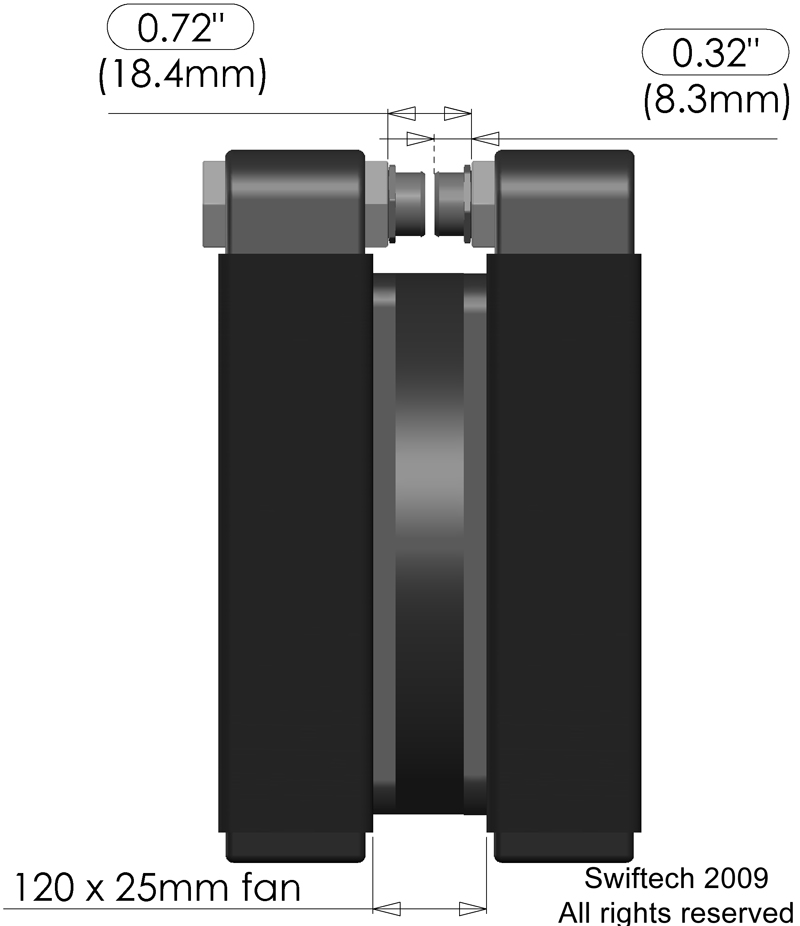 Dual and Triple 120mm versions are also available here (220) and here (320).

Features and Benefits


| | |
| --- | --- |
| High Performance | Low noise |
| The new Quiet Power design yields higher performance than previous MCR120 model, and delivers ample heat dissipation headroom for the most demanding applications | Optimized for 120mm fans with low to medium output (80 CFM and below) |
| Flat brass tubes and louvered copper fins, with brass plenum chambers and frame construction, for optimum thermal conductivity. | Fin density optimized to reduce air noise |
| Flat frame surface provides optimum seal to the fans | Built-in plenum chamber |
Convenience, Reliability, Quality, Competitive price

Installation guidelines

The MCR320-QP and MCR320-Res can be installed using Swiftech's MCB120 "Radbox".

Radiator possible orientations:

MCR120-QP-Stack


Vertical (inlet/outlet at top) : yes

Vertical (upside-down): possible, but not recommended due to accumulation of air over time; we recommend using the MCR120-Res instead

On the side: yes

Horizontal (either face): yes

Performance curves

In the comparative curves below, the MCR120 "Quiet Power " version shows a lower pressure drop (an improvement) at all flow rates over the earlier MCR120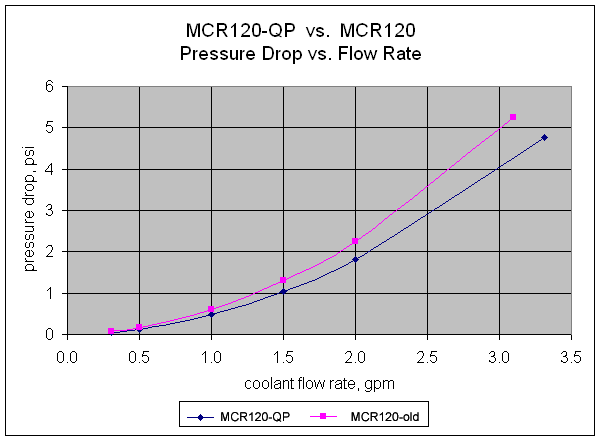 Lower is better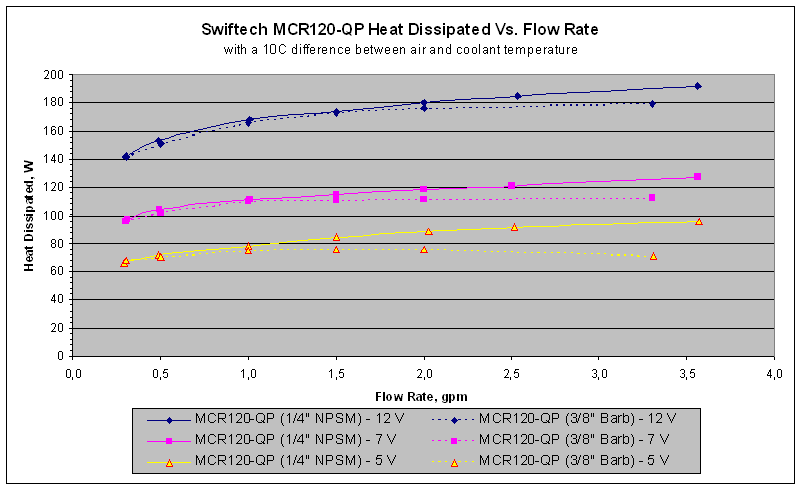 Higher is better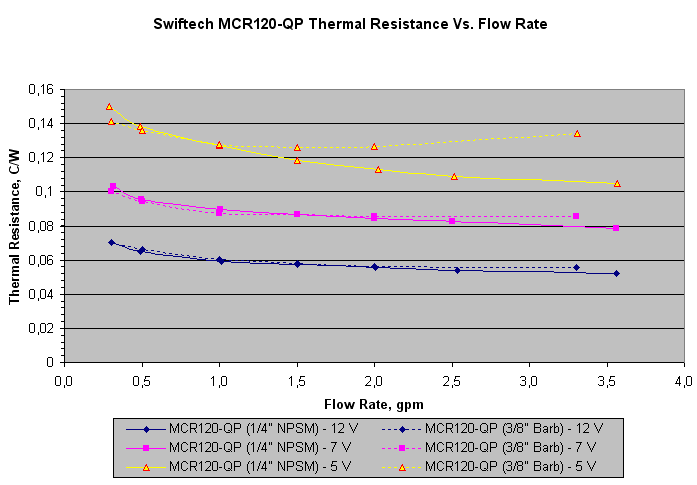 - Lower is better

Manufacturer specifications for fans used in the above tests


Mfgr

Model

Current
A

Speed
RPM

Static
mmH20

Volume
CFM

Noise
db(A)

RS

RDM1225S @ 12v

.23

2000

2.7


81.3


36


RS

RDM1225S @ 7v

.13


1160


1.6


47.4


26


RS

RDM1225S @ 5v

.09


830


1.1


33.8


20